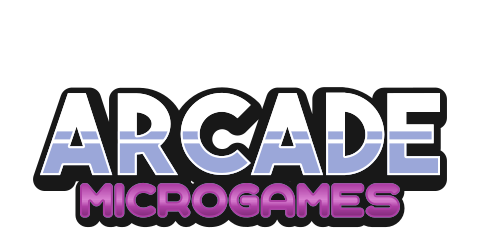 Arcade Microgames
A compilation of bite-size arcade inspired challenges.

------------ FEATURING ------------
7 Microgames + additional BOSS FIGHT
Story Mode with 15 rounds
Endless Mode that lasts... forever!
------------ ALTERNATE CONTROLS ------------
Games : Arrow Keys and Z and X
Menus : Up / Down Arrow Keys and Z
------------ JAM REFLECTION ------------
Arcade Microgames was made in a few days for IndieWare. I knew I had to make something because the jam was such a neat idea, but I was starting late off the back of LOWREZJAM. The game is quite unpolished, mashes different art styles, is barren of music and lacks the goofy charm of WarioWare, but I finished in time for submission and I'm happy. Don't accept my excuses! But I did want to acknowledge some asset use, such as the arcade cabinet model featured in the transition, originating from TV Show King 2, I wanted to replace this and will do post-jam. I'm also using some stock sounds and other purchased assets. Fonts used were made by somepx and some textures were made by Kronbits. I'm probably gonna get some sleep now.
------------ THANKS FOR PLAYING ------------

Comments
Log in with itch.io to leave a comment.
Why does a virus mark me?
This is really fun, and there's lots of charm! Really well done
wow, this game is great, You should make a post game version with more minigames and modes!